How to Add the ONVIF Camera Password to the Password Locker
Some third-party IP cameras require a separate set of credentials to be created for ONVIF validation. You can set the user name and password to anything of your choosing, so long as it adheres to the camera's password complexity requirements. For ease of use and quicker troubleshooting, we suggest configuring all cameras on an account to use the same ONVIF credentials. In addition to simplifying camera management, using the same username and password for all of the camera makes it possible to save the password into the Cloud VMS dashboard's built-in passwo
rd locker.
This guide will demonstrate how you can resolve the red padlock icon that may show up to the left of your 'Available Camera'.
To access the password locker, you will want to click your name in the upper righthand corner of the dashboard and then clock 'Account Settings'.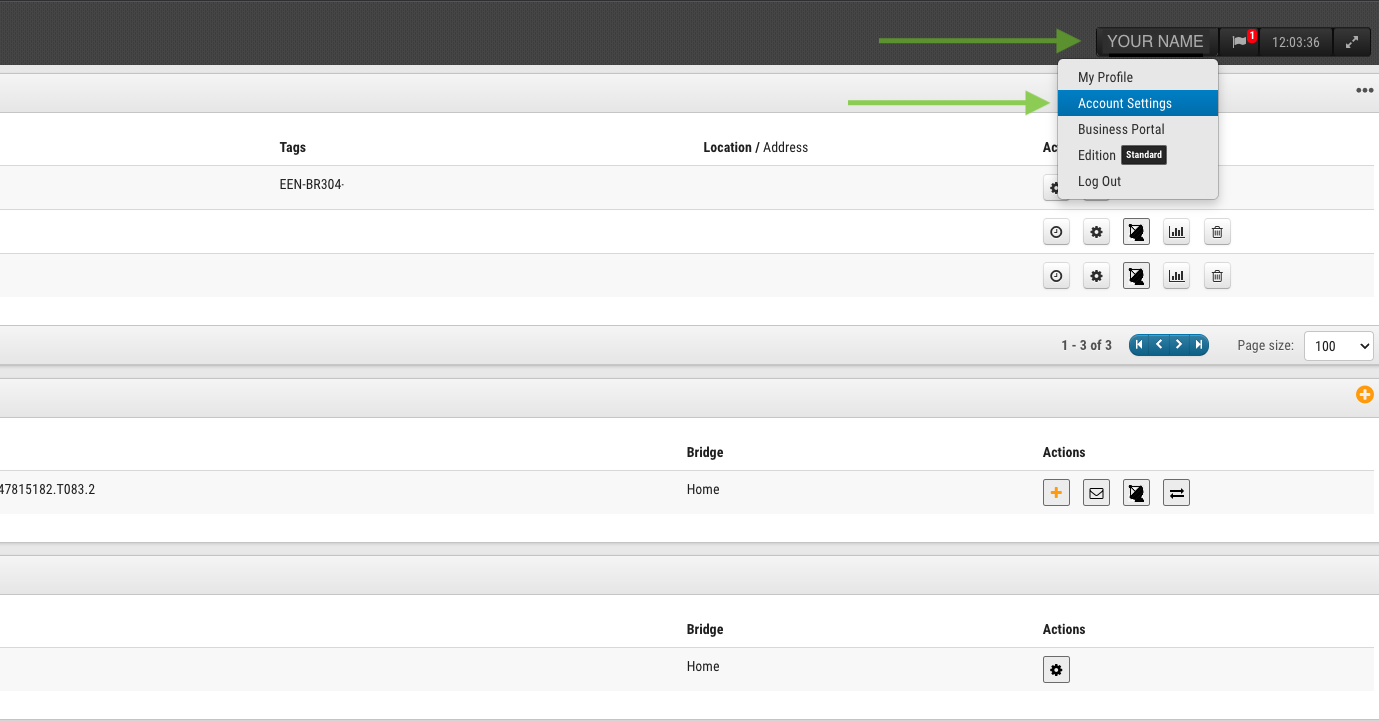 In the account settings, you should click the 'Camera' tab. Then simply add up to three different sets of credentials and click 'Save changes'.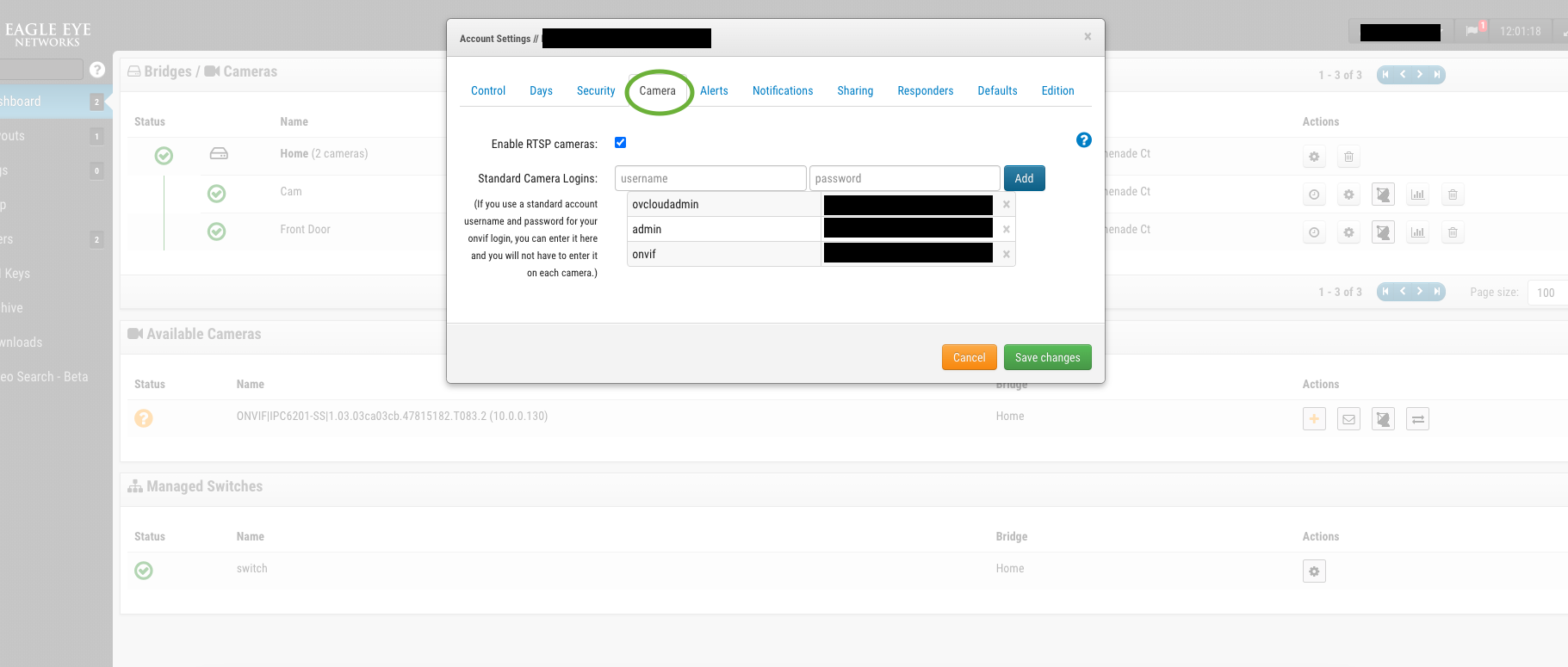 Since the password locker will now use these credentials to authorize all cameras on the sub-account, it is imperative to disable illegal login lock if the setting exists in the camera GUI. If it is not disabled, then you will quickly be locked out of the camera.
It will take a few (5-10) minutes for the bridge to communicate the password to the camera so please be patient.
Related Articles

Enabling ONVIF Support for Axis Cameras

Enabling ONVIF Support for Axis Cameras Axis makes terrific cameras and as a founding member of the ONVIF standard, they are a great compliment to our product. Axis uniquely handles security for their cameras, and the purpose of this article is to ...

Performing a Camera Swap

Camera Swap This guide will take you through the process of performing a camera swap on an Eagle Eye system. Performing a swap will replace a camera on the dashboard with another while retaining the historical footage of the camera being replaced. ...

I can't find my camera in the 'Camera finder'.

After re-connecting the camera, the application may still not detect the camera. This problem can have several causes. In order to solve this problem, follow one or more steps below. In most of the cases the camera isn't connected to the same network ...

Requesting Device Support

Unsupported Devices While Eagle Eye currently supports 3,000+ cameras and a number of other devices, we are constantly developing support for newer models due to the sheer number of cameras on the market. Non-supported cameras and devices may show ...

Camera Sharing

Camera Sharing Eagle Eye offers the option to share cameras with other Eagle Eye users who are on different accounts. This article illustrates how to share cameras with other Eagle Eye VMS users who are on different Eagle Eye account. Cameras ...